Executive Team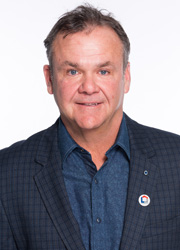 Tom McCormick, Founder & CEO
Tom McCormick is the founder and CEO of The Nationwide Group of Companies (TNG).
TNG owns and operates a portfolio of leading financial technology companies with services available in 18 countries, each providing software solutions to financial institutions: Get Connexions a platform to customize and manage residential and commercial appraisal processes; Nationwide Appraisal Services (NAS) for valuation risk management and analytics; Home Closing Services (HCS) virtual property and mortgage legal closings; Nationwide Recovery Services (NRS) defaulted debt recovery management of secured and unsecured loans; and Nationwide Energy Advisors (NEA) for retrofitting real estate properties.
To encompass the mortgage life cycle, Tom has his team developing the next generation of mortgage technologies, with proprietary apps and web-based services, which follow the mortgage process from application to funding. It is the first time in North America that technology allows a complete, all-in-one digital mortgage closing solution designed to connect all service types and suppliers during the mortgage life cycle.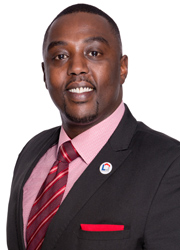 Eric-Vincent Kayigamba, Executive Vice President, International Sales
Eric Kayigamba joined the senior leadership team in the capacity of Sales Executive Vice President. Over the years, he has carried out the strategies to develop our valuation and recovery businesses through the operations of Nationwide Appraisal Services (NAS) and Nationwide Recovery Services (NRS). In his new role, Eric continues his focus to expand our existing business and lead our new initiatives in Canada and globally.
Eric first joined NAS' team in 2007 as an Accounting Lead. His leadership, expertise, passion for excellence as well as his enthusiasm soon led him to the position of Quebec Regional Sales Manager and quickly catapulted him to Vice President, Eastern Canada. As Vice President of Eastern Canada, he was responsible for shaping and carrying out strategies for NAS and its sister company Nationwide Recovery Services (NRS) in Quebec and Atlantic provinces.
Eric received a Bachelor's Degree in Business Management with a specialization in Finance at Université du Québec à Montréal. Upon completion of his studies, he entered the public sector in the Province of Québec where he amassed many years of experience and occupied several positions related to accounting and finance. In his spare time, Eric is very involved in his community as he's currently sitting on the Board of Directors of Partage Action / West island Community.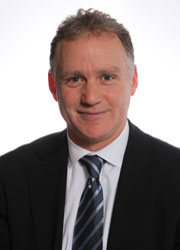 Matt Angus, LL.B. / J.D., General Counsel
Matt Angus is the General Counsel of the Nationwide Group, joining the leadership team in 2016.
Mr. Angus has over 15 years of legal and business experience both as a member of a leading transaction law firm at Goodmans LLP, and through his in-house experience as the General Counsel of Summit REIT, at that time one of the largest public Real Estate Investment Trusts in Canada. Matt has also provided legal expertise to a multi-national real estate investment management organization as he held both the General Counsel and Chief Compliance Officer positions at ING Real Estate Investment Management, a member of the global ING Group of companies.
In his General Counsel roles, Matt has often been involved more directly in the business affairs of the organizations, designing and implementing operational, compliance and legal risk management processes and procedures, structuring and negotiating key business arrangements including joint venture agreements, and assisting with change management as the organizations have grown.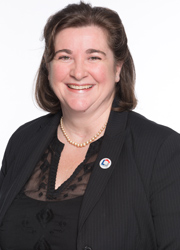 Colleen Colman, Vice President, Human Resources
Colleen joined TNG in 2015 and brings a fresh perspective to Human Resources Management within the organization. Her passion for developing organizations, teams and people allow Colleen to play a key role in supporting TNG's growth.
Colleen brings over 20 years of HR Management experience in the IT, Manufacturing and Environmental industries. Colleen's areas of experience and expertise include: HR project management and implementation, employee and labour relations, compliance and legislation, full cycle recruitment & selection, change management, coaching and organizational development.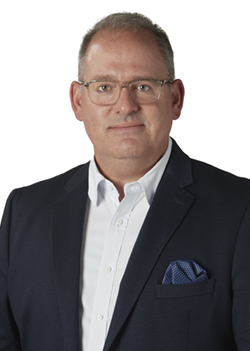 Dan Hill, Chief Technology Officer
Dan joined TNG in December of 2021. Dan brings 25+ years of technology experience including senior leadership positions at the University of Toronto, RE/MAX and Brookfield. Dan has helped multiple organizations leverage technology to launch successful products, realize operational efficiencies, generate new sources of revenue and deliver exceptional customer experiences. Dan holds three degrees including a Masters Degree in Literature from the University of Toronto, and was inducted into the U of T Varsity Blues Hall of Fame in 2015. Dan lives in South Etobicoke with his wife Ada and when not immersed in technology, Dan can be found exploring Toronto with camera & coffee in hand or playing volleyball at the nearest beach.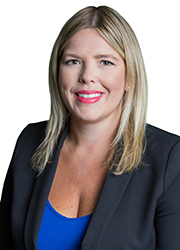 Katie Villalta, Director, Project Management and Business Strategy
Katie is responsible for managing and performing need assessments and developing solutions for organizational leaders and business partners. With an adaptive and innovative approach to project planning and execution, she holds an excellent reputation and a strong rapport with all TNG branches. She brings more than ten years of extensive experience in advertising, project management, and leading multidisciplinary teams in the successful completion of complex projects.
Since joining TNG in early 2018, she has instilled a fresh approach to the organization's marketing and branding initiatives. Her role is pivotal to the success of effectively managing projects by working closely with corporate leadership and multiple teams across the organization, as well as setting expectations on deadlines and accomplishing successful deliveries. She also plays a key role in rapid growth domestically and internationally.
Katie approaches all projects with a strong strategic focus and an emphasis on team building while always maintaining a clear path towards achieving project goals. With an adaptive and innovative approach to project planning and execution, she holds an excellent reputation and strong rapport with management, colleagues, and external agencies. Prior to joining TNG, Katie worked with some of Canada's biggest brands in the automotive, financial, retail and travel industries. Katie received her bachelor's degree in Business Management and Administration, specializing in Finance, from Western University in 2008, holds PMP and CSM designations, and has pursued training in user experience.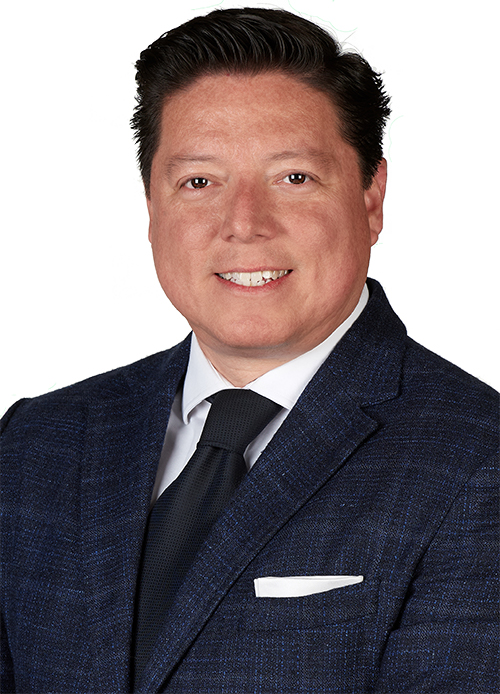 Alberto J. González Becerra, Executive Vice President, Sales, Latin America
Alberto has more than 25 years of experience in Mexico's real estate sector; including 15 years within the Banking industry – Citigroup/Banamex and Scotiabank – and vast knowledge in appraisal management, mortgage lending, commercial lending, credit risk, collateral management and construction. He has a degree in Architecture and a Masters in Real Estate Valuation, alongside completed Leadership and Coaching courses.
Alberto has contributed in Mexico's Banks Association. He assumed the role of VP of Relations and Diffusion for the Appraisers Association of Mexico City (SAVAC). In 2012, he held the same position within the Valuation Units Association in Mexico (ANUVAC), always trying to contribute to the valuation community.
Alberto joined The Nationwide Group (TNG) as the Executive Vice President for Latin America, responsible for the company's expansion project to Spanish speaking countries. His mandate is to develop the sales and operations for the companies/products of TNG: Nationwide Appraisal Services (NAS), Nationwide Home Closing Services (HCS) and Nationwide Recovery Services (NRS), to offer our clients solutions to automate their mortgage process and mitigate the credit risk, through effective appraisals process, efficient management of the notaries and the adjudicated real estate.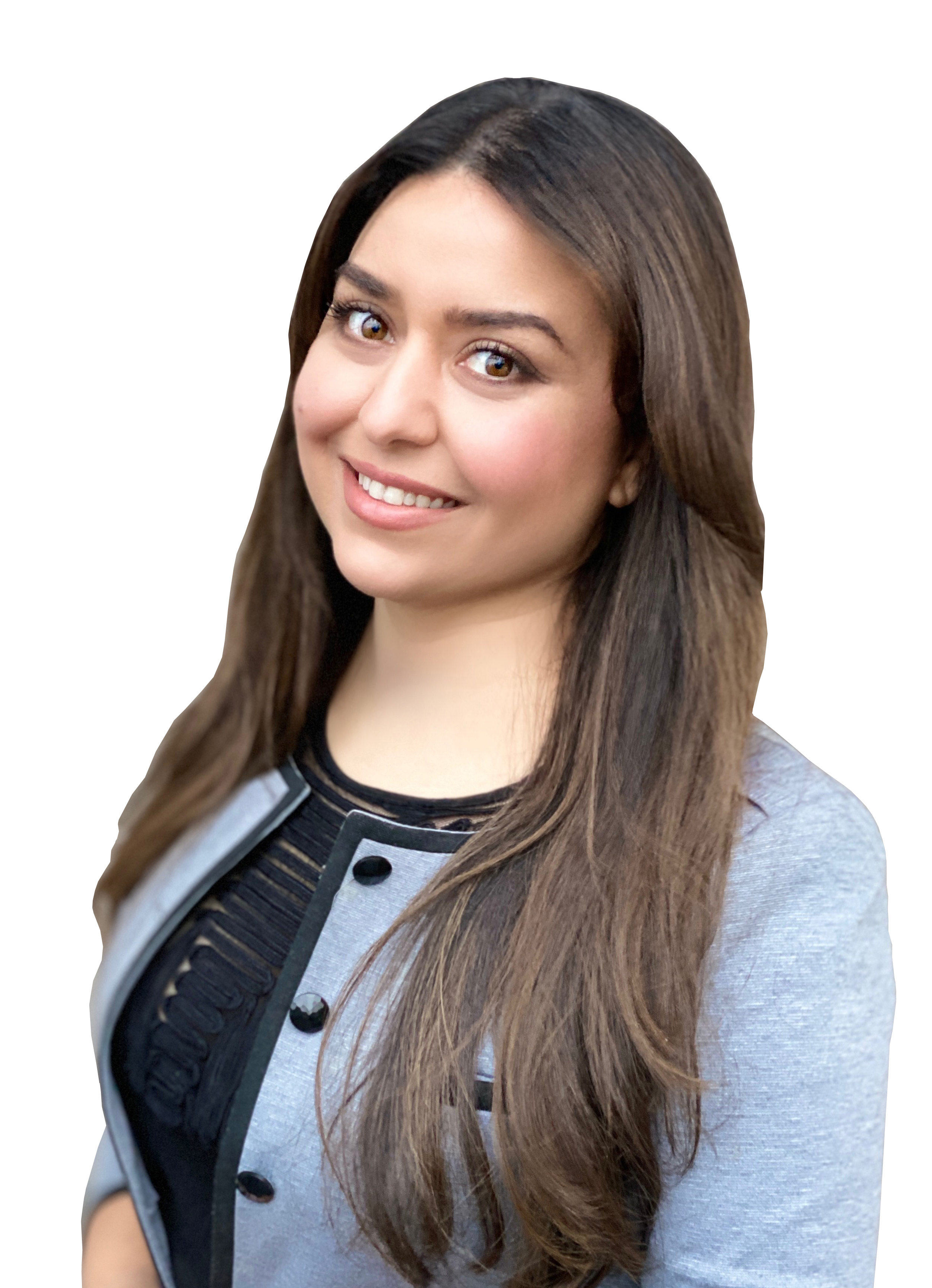 Maira Rahmani, Director, Operations
With over 13 years in the Financial Services industry, Maira is a results driven professional responsible for ensuring program quality and compliance through operating processes and procedures. With extensive experience in project management, structural cost transformation, mortgage operations, credit, risk, retail banking and real estate investment, Maira oversees the client services, compliance, new business lines and application support departments in her role of Director of Operations. She is a team-oriented leader who strives to foster strong relationships within her teams in order to drive corporate strategy as she builds upon her successful history of leading business transformation through process optimization and digitization.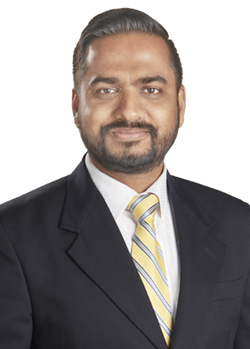 Anand Supner, Director of Software Engineering
Anand Supner heads up the software engineering team. He's a hands-on technology leader with over two decades of global technology experience. Anand has worked for a variety of technology and finance companies in India, the United States and Canada. Throughout his career, Anand has been responsible for implementing robust monitoring, logging, performance and security solutions, developing and streamlining processes and finding creative ways to improve organizational structure. He's an engaging team player who provides inspiration to his team.

Anand is responsible for establishing transformational technology strategy to software development, infrastructure and DevOps. He graduated from Nagpur University in Maharashtra, India, with a Master of Computer Science.